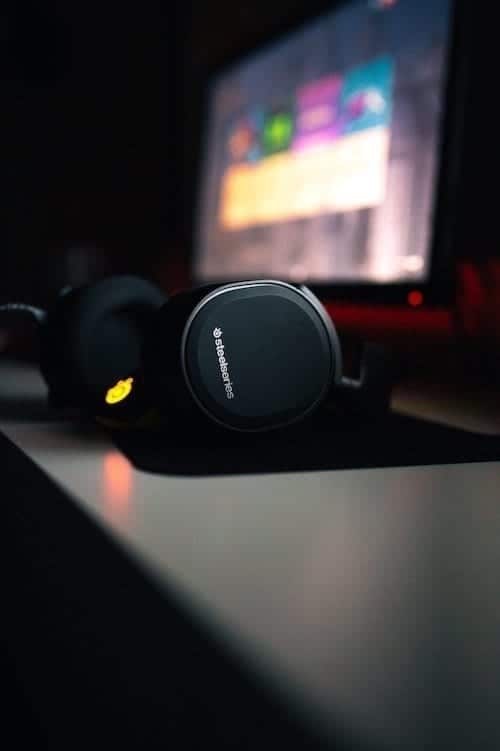 Whether you're playing an FPS or RPG game, you would want the best gaming headsets you can get so as to maximize the fun factor of your gaming experience. The gaming headphones you use can make all the difference in a competitive match or simply elevate the experience of playing a great story campaign. In short, audio quality matters but when choosing gaming headsets you need to keep 3 things in check: (1) ergonomics, (2) audio quality, and (3) price.
Thanks to the all-in-one nature of many gaming headphones you see on the market today, they are convenient and for the most part an efficient choice for gamers. Most would deliver decent audio quality (including the mic) but there are only a few headphones like the SteelSeries Arctis Pro that can satisfy true audiophiles and audio recording professionals.
Given the abundance of wireless and wired headsets on the market today, it can be overwhelming to identify the one that's right for you. That is why we've done the research to bring you the best gaming headsets this spring that will elevate your gaming experience and more importantly your competitive performance.
HyperX Cloud Stinger

Image © Amazon
If you don't want to sacrifice comfort or sound quality when on a tight budget then the HyperX Cloud Stinger wireless gaming headset is the way to go. Costing around US$50, the HyperX Cloud Stinger combines a lightweight frame with an ergonomic design and solid audio quality to deliver a gaming headset that's worth every penny. It features handy on-ear controls and an equally impressive microphone to offer a bit of everything.
The audio quality does struggle a bit on higher volumes but for the price, it's a reasonable tradeoff. The sound quality might not hold up to the likes of SteelSeries Arctis Pro but if you're looking for the best budget gaming headset of 2020 then you won't find a better choice than the HyperX Cloud Stinger. The wireless version does offer more convenience but it does sound slightly muddy but still better than most budget wireless headsets.
Why You Should Buy It: For US$50 it delivers solid performance and audio quality for what it costs.
Who's It For: Anyone who wants the best budget gaming headset that's both comfortable and light.
Check on Amazon
HyperX Cloud Stinger – Gaming Headset – Comfortable HyperX Signature Memory Foam, Swivel to Mute Noise-Cancellation Microphone, Compatible with PC, Xbox One, PS4, Nintendo Switch, and Mobile Devices
Corsair VOID RGB Elite

Image © Amazon
While not being able to qualify as the champion for gaming headsets of choice for 2020, the Corsair VOID RGB Elite Wireless is definitely still one of the best wireless gaming headsets on the market that offers just the right balance between quality, comfort, and price. With powerful drivers along with exceptional noise canceling features and high levels of base, this is a wireless gaming headset that "feels" premium in every way.
While there may be some bass leak due to the design it more than makes up for it with it's incredibly comfortable and breathable earcups and virtual 7.1 surround sound which makes almost any kind of audio experience more immersive and engaging. Plus, it has RGB lighting to satisfy the gamer in you because how can something be for gamers if it doesn't have RGB, right?
Why You Should Buy It: Delivers great audio quality without any of the muddiness and bass loss other wireless headsets suffer from.
Who's It For: PC and console gamers that want a wireless gaming headset that's rich in features and offers solid audio quality
Check on Amazon
Corsair VOID RGB Elite Wireless Premium Gaming Headset with 7.1 Surround Sound, Carbon
Steel Series Arctis 5
Image © Amazon
What we like about the Steel Series Arctis 5 is the fact that the moment we thought of the best mid-budget gaming headset the Steel Series Arctis 5 immediately jumped to mind. It may be lacking in some features but what it does offer easily makes it more than worth mentioning. The Steel Series Arctis 5 uses the Arctis speaker drivers to produce ultra-low distortion which coupled with v2.0 surround sound delivers truly immersive sound quality which is hard to find when it comes to headphones under US$100.
Its sound quality isn't the only thing that this headset has going for it. From the many gaming headset designs we've explored, the Steel Series Arctis 5 is a standout thanks to its performance-focused yet elegant design that makes sure you look good whether you're gaming or just riding a crowded bus. As an added bonus, it doesn't skip out on comfort. Featuring plush and breathable earcups and a reasonable weight, you can game for hours without having to take them off.
Why You Should Buy It: An all-round winning great headphone that offers a great balance of comfort and audio quality.
Who's It For: Anyone who can live with some minor inconvenience like cable management will find the Series Arctis 5 a perfect fit.
Check on Amazon
SteelSeries Arctis 5 – RGB Illuminated Gaming Headset with DTS Headphone:X v2.0 Surround – For PC and PlayStation 4 – Black
SteelSeries Arctis Pro + GameDAC
Image © Amazon
If you're out to buy what is unarguably the best 2020 gaming headset on the market without any exceptions then the SteelSeries Arctis Pro is what you've been looking for. From the sound quality to the sleek and professional design, everything about this wired gaming headset is worth praising. With Hi-Res Capable Speaker Drivers coupled with a lightweight steel headband and aluminum alloy hangers, everything about this headset is tactile, efficient, and high quality.
Besides being the best choice for gaming, the included GameDAC (digital to audio converter) allows the Arctis Pro to deliver exceptional bass and audio quality when listening to your favorite music. Unlike other headsets, it's compatible with almost every gaming console right out of the box and so much more without the need for any extra software.
Why You Should Buy It: Amazing sound quality, incredibly comfortable, and stylish enough to double as a fashion accessory – what else could you need?
Who It's For: Perfect for gamers who want hands down the best gaming headphones on the market.
Check on Amazon
SteelSeries Arctis Pro + GameDAC Wired Gaming Headset – Certified Hi-Res Audio – Dedicated DAC and Amp – for PS4 and PC – Black
In Conclusion
It's a great time to be a gamer who doesn't want to "just settle" when it comes to audio quality. Any of the headphones on this list will satisfy your gaming needs while offering just the right balance between comfort and style, and of course. Whether you're on a tight budget, looking to indulge, or just want to get the best audio experience there's something on this list for everyone. In short, they are all winners.
Price Disclaimer
Prices and availability are subjected to change without notice. Prices are accurate at the time of posting. Readers may refresh the product links or thumbnails to obtain updated prices on Amazon.
Recommended Links
Check out the links below for more exceptional deals on Amazon.
For fantastic deals on a wide selection of gaming devices like gaming consoles, headsets, keyboards, and video games, please visit our video game store.