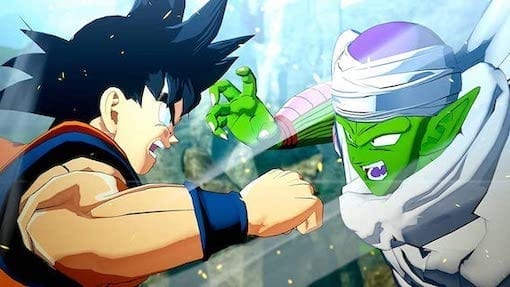 Dragon Ball Z has been around since the 1980s and so have the series' games. Dragon Ball: Dragon Daihikyō was the first-ever Dragon Ball game released and it kick-started over thirty years of Dragon Ball video games leading up to Dragon Ball Z: Kakarot.
The Dragon Ball series might be hard to keep track of because it spans across many adaptations. Even the more hardcore Dragon Ball fans find it hard to keep up with everything that goes among the anime series, manga, movies, and video games. Japan had a great head start when it came to Dragon Ball because it didn't even become popular in the West until the early 2000s. However, the one constant every one of these had was the main character: Kakarot. Many know the character by his given name "Goku". Kakarot is simply Goku's Saiyan birth name. It might be a little hard to keep up, but many who have a basic understanding of Dragon Ball know this fact.
This latest Dragon Ball game entry, Dragon Ball: Kakarot, has a lot to live up to. There were plenty of amazing Dragon Ball titles that are on a lot of different "most popular video games" lists. Many game consoles and computers have their list of Dragon Ball titles. Some of the game consoles included the Xbox 360, PlayStation 2, and even the Game Boy Advance. Of course, more modern titles are on newer game consoles such as the PlayStation 4 and Xbox One. Dragon Ball Z: Kakarot itself was released at physical and online video game stores on the Xbox One, PlayStation 4, Nintendo Switch, and Microsoft Windows. From Dragon Ball Z: Xenoverse 2 to Dragon Ball FighterZ, there's a lot for Dragon Ball Z: Kakarot to live up to. Those games alone are among some of the best games of their genres, as they are two completely different genres. For example, Dragon Ball FighterZ is an arcade fighting game while Dragon Ball Z: Xenoverse 2 is a roleplaying game, so how does Dragon Ball Z: Kakarot live up to its predecessors?
Dragon Ball Z: Kakarot is doing something a little different by mixing an arena combat genre with an open-world role-playing game. It's a little ambitious in the aspect of trying to mix a free-roaming game with an arena fighter. The game is a great entry into the Dragon Ball series as it's a very simple game to play for younger gamers who are just now getting their first game consoles. However, the simplicity might turn off a lot of gamers who want less button-mashing and more intricate and complex gameplay.
The combat is less trying to get the upper hand on your opponent and more reacting to their every move. You have to be able to read your opponent and stay one step ahead, and to the side, of their big attacks. That means you'll not only need to manage how much damage you're pushing out, but what you're doing to play on the defensive as well.
However, you'll only be playing mind-and-punch chess against a computer-controlled opponent since Dragon Ball Z: Kakarot is a single-player only game. That's a disappointing step away from the Dragon Ball game series trying to move into more online multiplayer gameplay. It's not a bad single-player title to play for those who are sick of every game sold in a video game store nowadays being a multiplayer title that tries too hard to have season passes and cash shops.
Unfortunately, Dragon Ball Z: Kakarot doesn't do the roleplaying aspect of the game very well, but at least it makes up for it in visuals and storytelling. Fortunately, if you're a Dragon Ball faithful, this is the game you'll want to play if you want a faithful retelling of Dragon Ball Z. It allows older players to relive the nostalgia of the Dragon Ball Z series while being an easy-to-understand introduction for the children of those who grew up with Dragon Ball Z.
Check on Amazon
DRAGON BALL Z: Kakarot – PlayStation 4
DRAGON BALL Z: KAKAROT Season Pass – Xbox One [Digital Code]
Price Disclaimer
Prices and availability are subjected to change without notice. Prices are accurate at the time of posting. Readers may refresh the product links or thumbnails to obtain updated prices on Amazon.
Recommended links
More Best Selling Video Games on Amazon