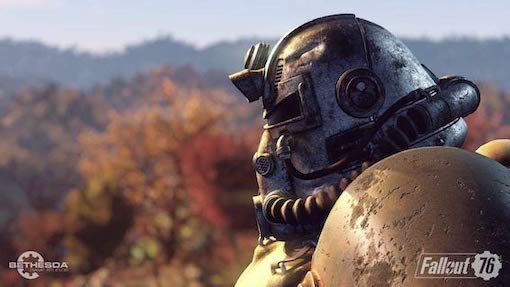 Picture the scene, Fallout 76 Wastelanders, an all-new DLC. With yes, you guessed it, non-playable characters. You know, the ones that contribute compelling lines of dialogues, and play a pivotal role in story-arcs.
They also do not attempt to engage in PVP hostilities every five seconds. Which, at times, can be a blessing. On that note, the marketing decision to pitch and promote 76 as only a real-player, live-service experience was a baffling one in its itself. So much so, that even as a fan, I was, and still am flummoxed.
But for Bethesda, a company heralded for its RPG prowess, their exclusion was for many the final straw.
Inevitably then, it was too harsh of a pill to swallow.
Yes. Believe it or not, there was a time when Fallout 76 was devoid of human life. Whereby the only visceral fragments were of those scribbled down on notes, typed out on terminals. And in some cases, voiced via holo tape.
Fast forward in time, and Bethesda looks to put right past wrongs with the Fallout 76 Wastelanders DLC. As someone in the small percentage that had some substantial fun with 76 come launch. Mainly, as I was partaking in jolly-cooperation, the burden was not so bad to bear. The community kept up faith.
But for others, the problems were hiding in plain sight. Therefore, it would take a monumental effort to regain player trust.
Without further or do, here are our thoughts on Fallout 76 Wastelanders.
The epic adventure begins again, but has the wait been worthwhile?
Praise the Heavens, N.P.C.'s!!!
Many newly included missions in the Fallout 76 Wastelanders edition stick to a beat like those on the core campaign trail. You will visit exotic locations, often infested with hostile inhabitants, complete fetch and carry missions. And of course, scavenge plenty of lucrative loot.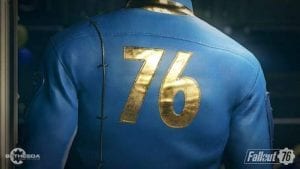 Photo: Amazon
But one element that makes the cycle worthwhile is the inclusion of dialogue. And with that, comes conversation. Not only are the human N.P.C.'s well-crafted and cleverly written, but they also offer players alternate paths to take when embarking on missions.
You can choose to take a peaceful, non-violent approach. Or go in all gung ho. Thus, taking out an entire settlement of bandits and their kingpin. As you might imagine, the various ways to tackle questlines allows for a far more fulfilling experience.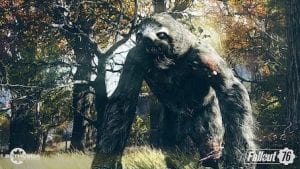 Photo: Amazon
Fundamentally though, the new dialogue system ditches the old model and goes back to basics—a method much more in line with Fallout 3 and Obsidian's New Vegas. In my view, I would go as far as to say that Fallout 76 Wastelanders contains some of the most compelling voice acting in the Bethesda reboot series to date. Period.
Overall, I genuinely enjoyed my varied interactions with Appalachia's new inhabitants, who sprout up all over the wasteland. Despite some of the missions suffering from rinse and repeat.

Photo: Amazon
Fallout 76 Wastelanders: Other Inclusions
The addition of two human factions, known as Raiders and Settlers, spark fertile-life into what was otherwise a baron world. One which played out on limited servers, run by robots. Especially true when, as of now, factions have a reputation system to uphold. Or damage, depending on your outlook.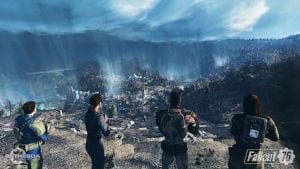 Photo: Amazon
Exotic gear like the Gauss Shotgun, and Gauss Minigun along with certain C.A.M.P. items are available only upon earning decent rep with each clan. I was also excited to see allies make an appearance in Appalachia for the first time. These pop up all over the wastes. And even keep you company at camp.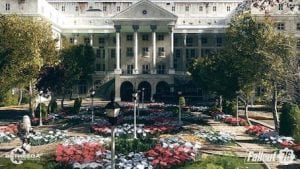 Photo: Amazon
In truth, I loved having a new buddying companion back at base. For me, it just cuts out the sense of isolation when the enveloping world's population is composed of humans, as well as a battalion of robots.
Fallout 76 Wastelanders: Final Verdict
Honestly, I did not have high hopes for Fallout 76 Wastelanders. That said, I am amazed at how much these subtle changes have completely transformed the whole experience. What is more, it is entirely free.
On the other hand, its presence does highlight how much the core game was lacking in terms of depth. Anyway, I am happy to see a return to form for Bethesda. Hopefully, they can continue this upward trend.
Despite its apparent downsides and a rollercoaster release, I am happy to be playing a Fallout game again. And the world of Appalachia has never been this appealing.
Excellent stuff indeed. Let us hope this forms the platform for bigger and better things from Bethesda.
Recommended links
Fallout 76 Wastelanders