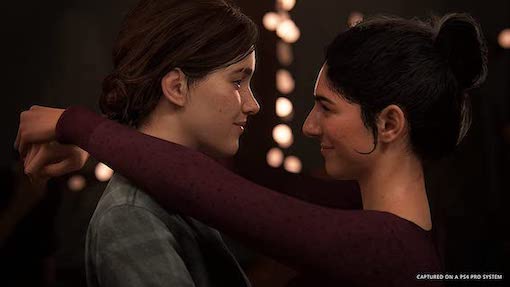 Could the-Last-of-Us-2 delays affect other releases, consequently? In truth, 2020 was supposed to be a ground-breaking year in the video games industry. With a slew of big-budget releases set to hit stores, along with the much-awaited arrival of Sony and Microsoft's next-gen consoles, 2020 could only be era-defining.
Or at least, so we thought. But it would have been impossible to have predicted the future?
Instead, much like the Cordyceps Brain Infection that plagued humanity in Naughty Dog's, The Last of Us, the real-world was hit with its very own version of a lethal pandemic. One so destructive, it possessed the potential to alter the social, political, and economic landscape of our times, indefinitely.
So, as you might imagine, the widespread effects of which would permeate into all avenues—even the video games industry. Besides, nothing is off-limits when it comes to a virus and its potency.
The COVID 19 virus does not discriminate.
So really, a series of delays, in some form or other should not come as much of a shock. Today, we study the more significant setbacks of 2020. But also, we examine whether there could be further delays down the pipeline.
Here is hoping the worst is over. So, we can restore gaming to its former glory.
On a serious note, all those affected by the pandemic, my heart goes out to you and your families. Support your loved ones and stay safe.
The Last of Us 2 Delay
Here is the unfortunate one. Somewhat devastatingly, after a series of setbacks, the final nail in the coffin came when Sony announced an indefinite delay to the much-anticipated release of The Last of Us 2. Worst yet, we are still unaware of when it is due to release. That, for one, is concerning.
However, the reason for the delay could center around logistical blockages. Or elements of distribution as opposed to the actual development of the game.
After all, TLOU2 is practically complete. That is, aside from ironing out bugs. So maybe, the core issue lies in the shipment of physical copies. Not too dissimilar to how Square Enix faced problems with the release of the FF VII Remake. Maybe, maybe not.
With June no longer a reality, could this delay have a knock-on effect on other upcoming AAA titles? Well, given the unpredictability of COVID-19, anything is possible.
TLOU 2 & More AAA Delays?
As I write this, three future games will see delays. Most notably, the Last of Us 2, Iron Man VR, and Death Stranding for PC. Both Iron Man VR and the Last of Us 2 are delayed until further notice, while the closure of Kojima Productions has impacted development on Death Stranding. As a result, the game will likely experience a six-week delay.
Other than that, a handful will go ahead as planned. For instance, both Minecraft Dungeons and Gears Tactics look like fulfilling expected release dates and should roll out in the coming weeks via the Xbox Game Pass. For players possessing Microsoft's game subscription service.
With the onus firmly on Sony, and COVID-19 still as prevalent as ever, we could yet see further delays to other AAA titles. Namely, Ghosts of Tsushima planned to release later this year. And yet another title, sitting pretty on top of many Sony Subscriber's most-anticipated wish lists.
But as it stands, that seems to be on track. Praise the heavens. As soon as any more news arises, you will be the first to know. So, stay tuned for more updates.
What we Think
Given the nature of Covid-19, it is safe to assume the worst. Sure, many games have got the go-ahead. But due to the ever-changing circumstances caused by Coronavirus, nothing is guaranteed. And timelines are continually shifting.
If we adopt that trail of logic, The Last of Us 2 may not be the only game affected by the global pandemic. But sooner or later, when things gradually improve, we will have the profound privilege of playing some of the most anticipated titles in the history of gaming.
And if that does not inspire hope, I do not know what will.
Good luck and stay safe.