BCDKey- #1 Best Deals for Game Keys and Downloads
BCDkey is a professional and reliable platform where customers can purchase digital game codes and game keys.  They offer a wide variety of products in the area of software, games, online gaming, game cards, Xbox games, and more.  BCDKey offers high quality, low price, and superior service.
BCDKey provides the best price possible on the internet, instant delivery without wasting time searching.   Save money and enjoy your game quickly and safely!
Serviceable Areas: AUSTRALIA, CANADA, FRANCE, GERMANY, ITALY, KOREA, REPUBLIC OF, NEW ZEALAND, POLAND, SPAIN, UNITED KINGDOM, UNITED STATES
Supported Currencies: EUR Euro, GBP Sterling, PLN Poland New Zloty, USD US Dollar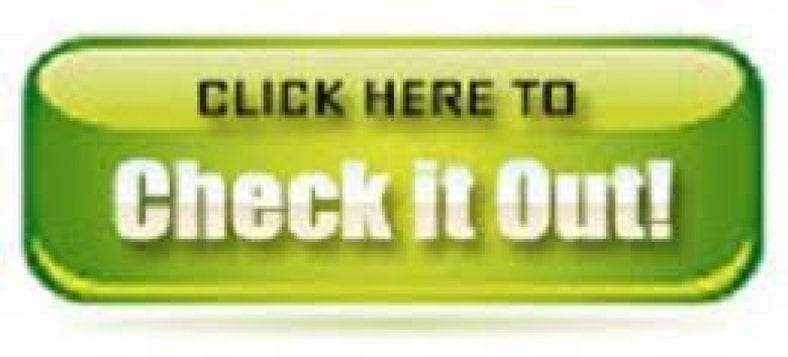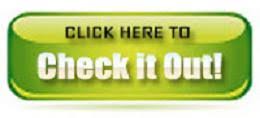 Xbox Game Pass Ultimate 14 Days PC/Xbox live Key
2.59 (USD)
LEGO Marvel Super Heroes 2 XBOX LIVE Key UNITED STATES
7.99 (USD)
Assassin's Creed Unity Xbox One Digital Code
2.42 (USD)
LEGO DC Super-Villains XBOX LIVE Key UNITED STATES
14.99 (USD)
LEGO Marvel Super Heroes 2 Deluxe Edition XBOX LIVE Key UNITED STATES
9.99 (USD)
Watch_Dogs 2-Season Pass XBOX LIVE Key UNITED STATES
15.99 (USD)
Dragon Ball Fighterz XBOX LIVE Key UNITED STATES
14.99 (USD)
LEGO Jurassic World XBOX LIVE Key UNITED STATES
7.99 (USD)
LEGO Marvel's Avengers Deluxe Edition XBOX LIVE Key UNITED STATES
8.99 (USD)
LEGO Worlds XBOX LIVE Key UNITED STATES
8.99 (USD)
XBOX Live 1 Month Gold Membership Card Global
8.49 (USD)
Avast Pro Antivirus 1 Device 12 Months PC Avast Key GLOBAL
7.48 (USD)
LEGO Star Wars: The Force Awakens XBOX LIVE Key UNITED STATES
7.99 (USD)
Forza Horizon 4 Ultimate Add-Ons Bundle XBOX LIVE Key UNITED STATES
19.99 (USD)
Assassin's Creed Origins: Standard Edition Xbox One Digital Code
16.75 (USD)
The LEGO Movie 2 Videogame XBOX LIVE Key UNITED STATES
9.99 (USD)
LEGO Marvel Super Heroes XBOX LIVE Key UNITED STATES
7.99 (USD)
LEGO DC Super-Villains Deluxe Edition XBOX LIVE Key UNITED STATES
18.74 (USD)
Check out the text links below for more great bargains on the best digital games and more
Battlefield V Origin CD Key for$16.60
LEGO DC Super-Villains XBOX LIVE Key UNITED STATES $14.99
PlayStation Store 15 EURO PSN Gift Card Austria $16.18
Heroes of Shaola Steam Key GLOBAL for $3.84
MONSTER HUNTER: WORLD XBOX LIVE Key UNITED STATES $14.99
ARK: Survival Evolved Explorer's Edition XBOX LIVE Key UNITED STATES $22.49
Sea of Thieves: Anniversary Edition Xbox One Digital Code $49.99
Forza Horizon 4 Ultimate Add-Ons Bundle XBOX LIVE Key UNITED STATES $19.99
The Witcher 3: Wild Hunt – Game of the Year Edition XBOX LIVE Key UNITED STATES $14.99
The LEGO Movie 2 Videogame XBOX LIVE Key UNITED STATES $9.99
Prey: Digital Deluxe Edition XBOX LIVE Key UNITED STATES $11.99 
RAGE 2 XBOX LIVE Key UNITED STATES $11.99
LEGO Marvel's AvengersXBOX LIVE Key UNITED STATES $7.99
Subnautica XBOX LIVE Key UNITED STATES $17.99
PlayStation Store 20 EURO PSN Gift Card Germany €16.55
PlayStation Store 10 USD PSN Gift Card US $10.16 
Minecraft Java Edition Key $25.60
LEGO Batman 3: Beyond Gotham XBOX LIVE Key UNITED STATES $7.99
Fallout 76 XBOX LIVE Key UNITED STATES $19.99
LEGO Marvel Collection XBOX LIVE Key UNITED STATES $14.99
Rocket Arena Mythic Edition XBOX LIVE Key UNITED STATES $9.99
Prey: Mooncrash XBOX LIVE Key UNITED STATES $7.99
Rocket Arena XBOX LIVE Key UNITED STATES $7.99
Minecraft Windows 10 Edition CD-KEY $5.99
Battlefield V (English + Latam Only) PC Origin Key $17.99
The Elder Scrolls Online XBOX LIVE Key UNITED STATES $9.99 
Tom Clancy's Ghost Recon Breakpoint Standard Edition XBOX LIVE Digital Code Global $24.99
EA Play 1 Month Xbox Live Xbox One Key GLOBAL $6.60
Borderlands 3 XBOX LIVE Key UNITED STATES $29.99
XBOX Live 15 EURO Gift Card EU €12.89
Far Cry 5-Season Pass XBOX LIVE Key UNITED STATES $8.99
Call of Duty: WWII – Gold Edition XBOX LIVE Key UNITED STATES $29.99
Borderlands: Game of the Year Edition XBOX LIVE Key UNITED STATES $11.99
Assassin's Creed Syndicate-Season Pass XBOX LIVE Key UNITED STATES $8.99 
Watch_Dogs 2-Season Pass XBOX LIVE Key UNITED STATES $15.99
Tom Clancy's Ghost Recon Breakpoint Standard Edition XBOX LIVE Digital Code Global $24.99
Borderlands 3 XBOX LIVE Key UNITED STATES $29.99
Far Cry 5-Season Pass XBOX LIVE Key UNITED STATES $8.99
LEGO Marvel Super Heroes 2 XBOX LIVE Key UNITED STATES $7.99
Call of Duty: WWII – Gold Edition XBOX LIVE Key UNITED STATES $29.99
EA Play 1 Month Xbox Live Xbox One Key GLOBAL $6.60
LEGO Marvel Super Heroes 2 Deluxe Edition XBOX LIVE Key UNITED STATES $9.99
LEGO Star Wars: The Force Awakens XBOX LIVE Key UNITED STATES $7.99
LEGO Worlds XBOX LIVE Key UNITED STATES $8.99
Battlefield V Standard Edition Xbox Live Key UNITED STATES $11.99
For Honor Standard Edition XBOX LIVE Key UNITED STATES $7.99
The Lego Movie Videogame XBOX LIVE Key UNITED STATES $7.99
Battlefield V Year 2 Edition XBOX LIVE Key UNITED STATES $19.99
Tom Clancy's Rainbow Six Siege Deluxe Edition XBOX LIVE Key UNITED STATES $9.99
1/3
Articles